Guarani Exceptional Pieces
Gemstones from the end of the world
Caroline Gaspard, founder of Akillis Jewellery, wanted a unique design with gemstones of exceptional colours. The elaboration of this high jewellery set epitomizes a consecration spanning ten years of creation. Pegged to the exceptional itinerary of an ultra-daring creator, open onto the world and far-flung travels, this brand-new set is an invitation to the discovery of this unusual tourmaline Paraïba stones. Just by looking at them, you sense that the Caribbean Sea is never far away. Their scintillating lagoon nuances make the imagination soar to the top of the dream and escapade ladder.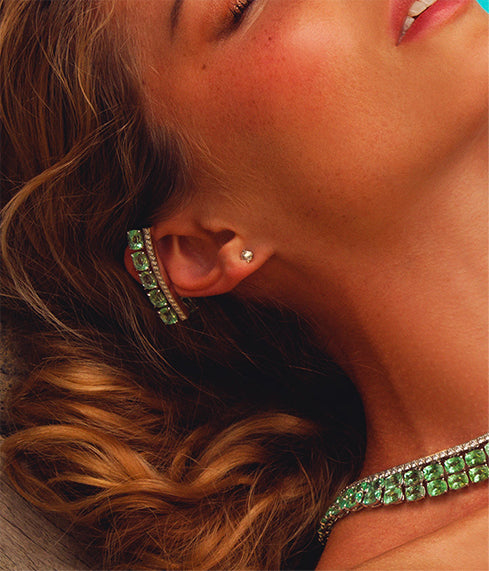 A promise of happiness, a stunning combination between a carefree attitude and extravagance: everything about these pieces makes sense. The colour of the gemstones brings to mind distant seas while the beauty of the diamonds recalls the shimmering reflections of the sun on water. Its inspiration drawn from the Amazonian art of the Guarani tribes, this necklace conveys a truly sacred allure, becoming the contemporary symbol of a primitive story.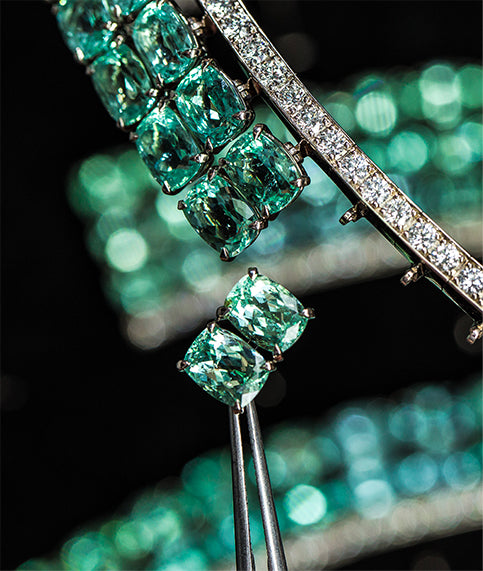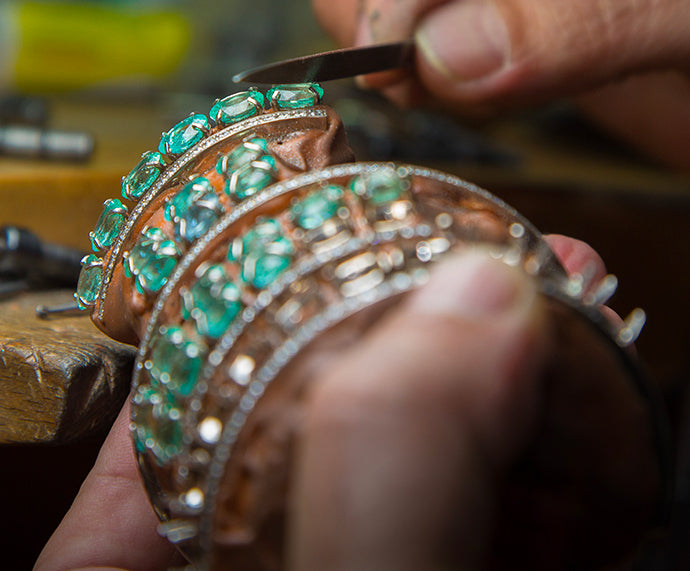 Imposing in terms of size, seemingly very light, this sensual and opulent necklace gives the stone a sense of freedom when worn. The subtle combination of technical mastering and a natural sense showcases a power of metamorphosis that conveys a majestic feeling.

Liberated from all influence, the 180 carefully selected gemstones from Paraïba, thus reveal the poetry of vibrant shaded colours - totally weightless.