SPREAD YOUR WINGS EXCEPTIONAL PIECES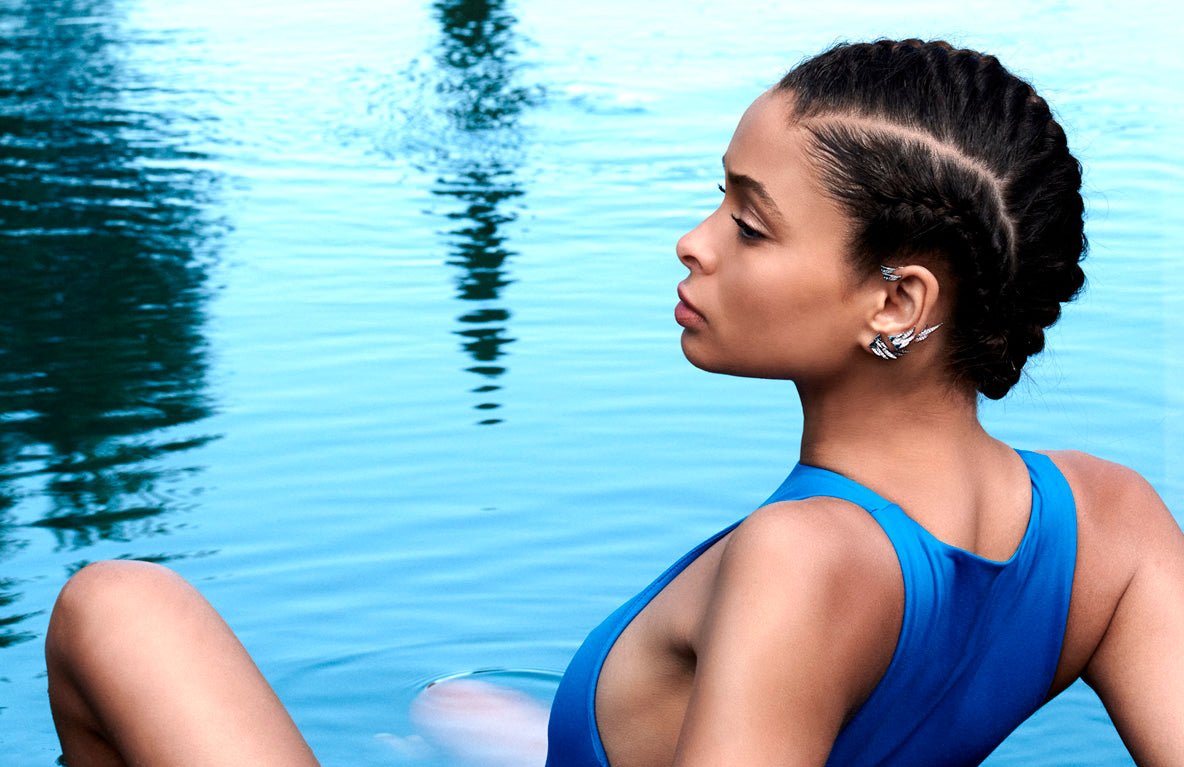 ROCK & FLY !
French jeweler takes off and flies with its collection Spread Your Wings, an ode to freedom. True to its off-beat and Rock DNA, Akillis imagined a design at once pure and sophisticated. These brand-new models feature aerial and minimalist wings that lightly caress the ears and fingers.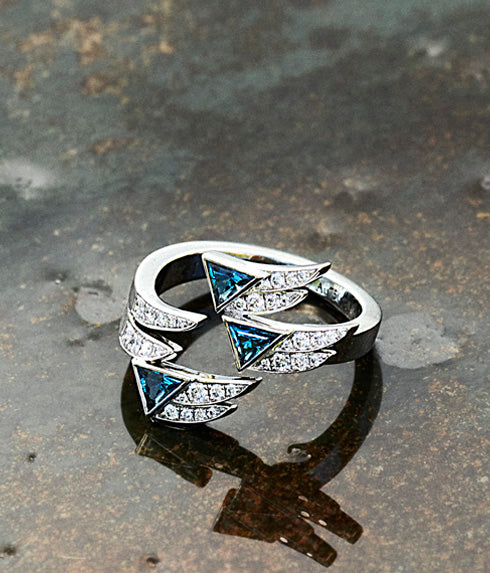 In these pieces colored stones (Amethyst, Morganite, Tanzanite, Rubellite, Aqua Marine) cut to form precious triangles, meld with honed, curving feathers paved with white diamonds. A half-angel, half-devil look for two-toned femininity!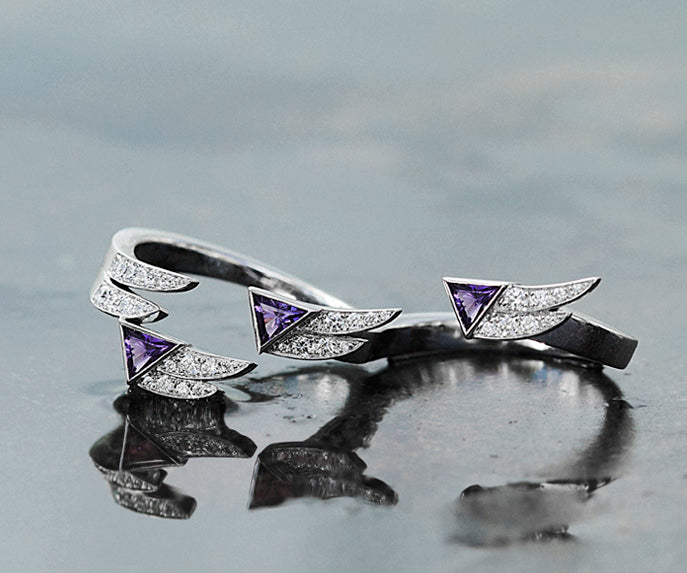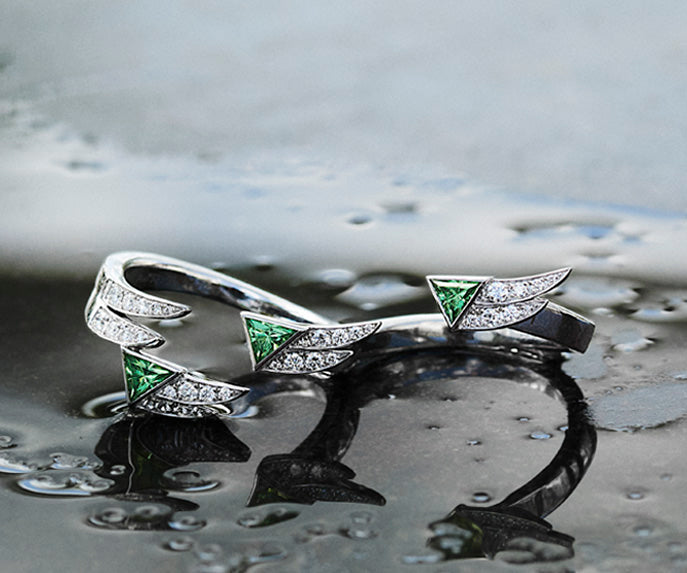 The rings and earrings offer a meticulously aerial ergonomic design developed by craftsmen in the Akillis' workshop. Their slender and supremely feminine aesthetic exhibits such sheer lightness that it is easy to forget you are wearing them. The rings delicately adorn the hand, giving the fingers an air of elongated grace, and seem to be about to fly away. The various designs in triangular stones, reminiscent of as many species of birds, exalt these wings, set throughout with white diamonds.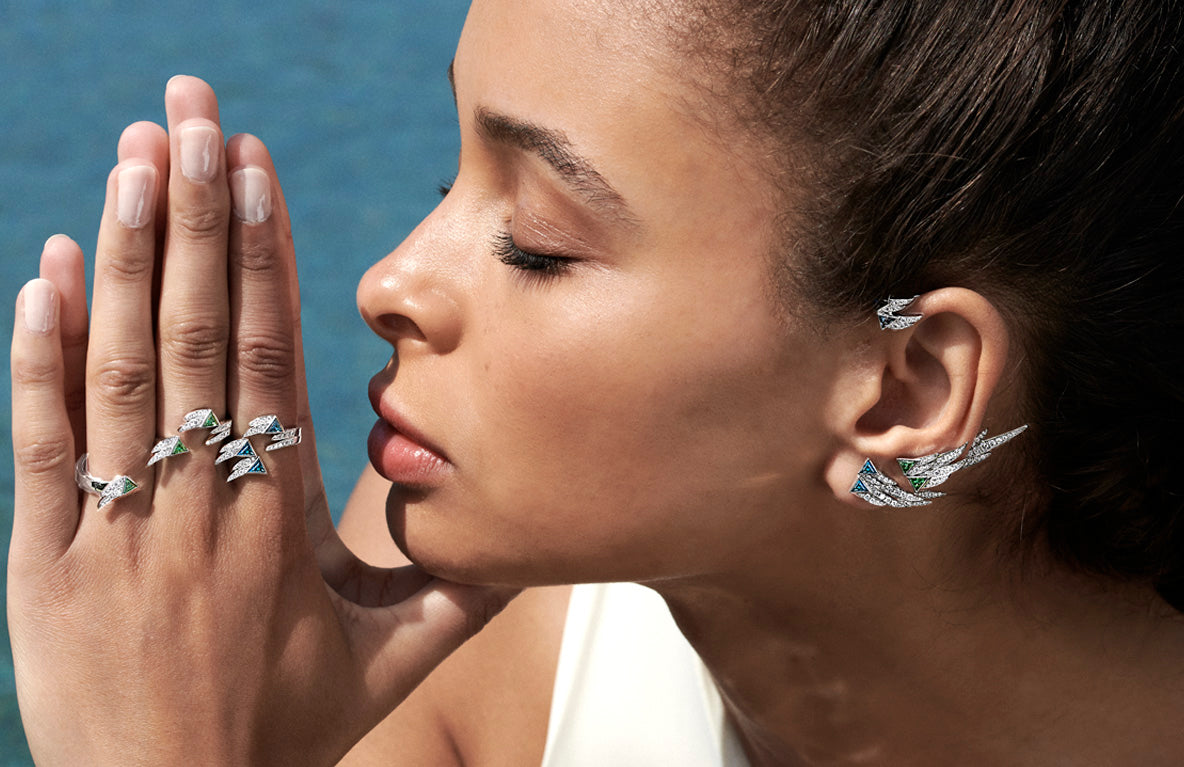 Earrings features a pair of stunningly glamorous wings offers yet another alternative, conjuring images of a stirring murmuration.