HEARTBEAT EXCEPTIONAL PIECES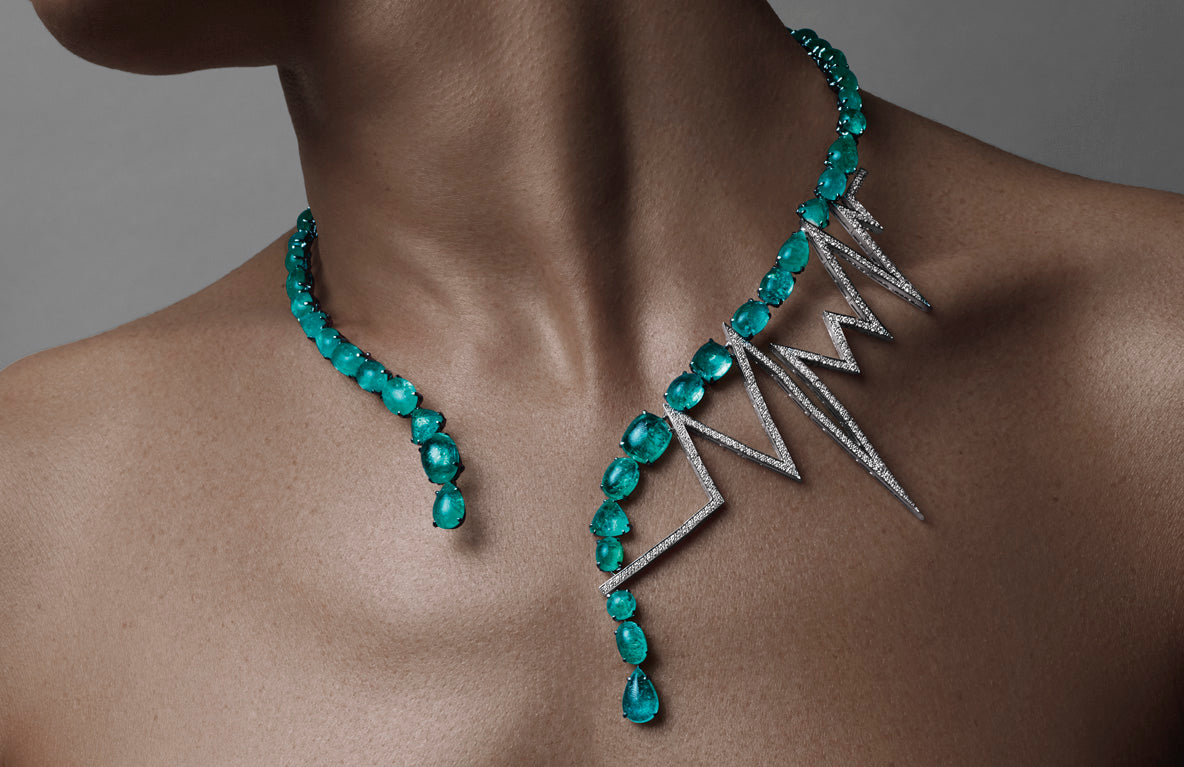 HEARTBEAT : HIGH VOLTAGE JEWELRY
After several years and numerous collections, designer and founder Caroline Gaspard challenged her workshops by imagining an exceptional set worthy of the greatest jewelers.

The Paraiba tourmalines composing the set were imported from Brazil and selected one by one for their shine and transparency. The designer brings them back to life through a graphic and sharp design symbolizing a heart beating, blending with the roundness and softness of the stones. An astonishing association, but yet obvious for Caroline Gaspard, who has never been afraid to associate the opposites.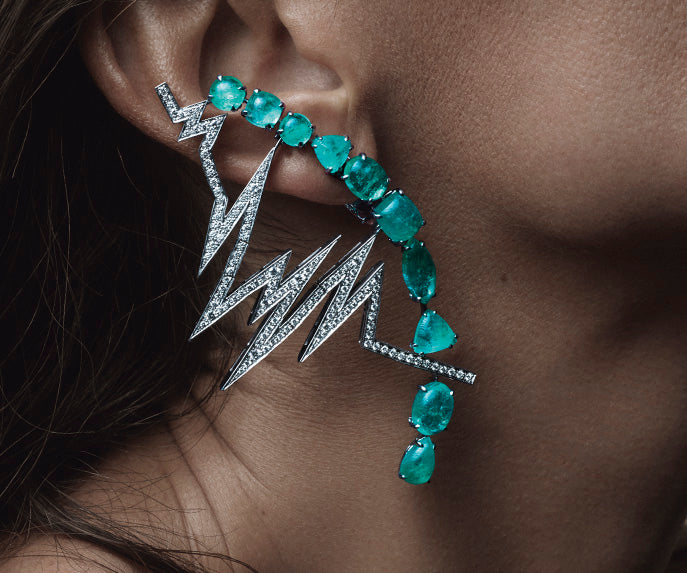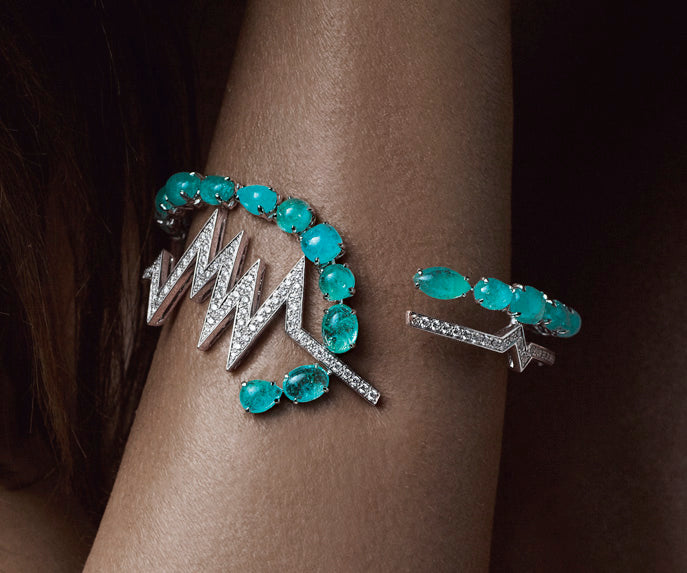 Always looking for strong emotions, the French jeweler has successfully transcribes the moment of love at first sight: adrenaline stimulated by love in all its forms. Heartbeat embodies the rhythm of life by combining colored stones and continuous lines of an heartbeat, placed as close as possible to the heart.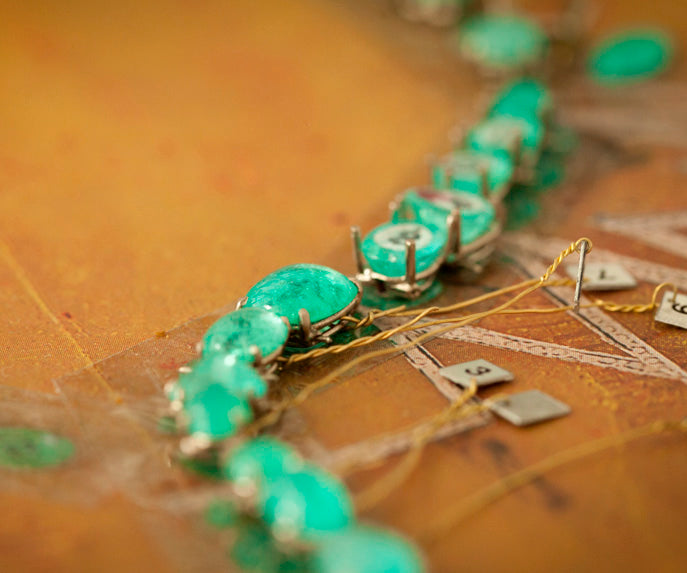 These exceptional pieces, handmade by the best workshops, illustrate the creative philosophy of the Akillis brand: a clever blend of tradition and innovation.