PUZZLE EXCEPTIONAL PIECES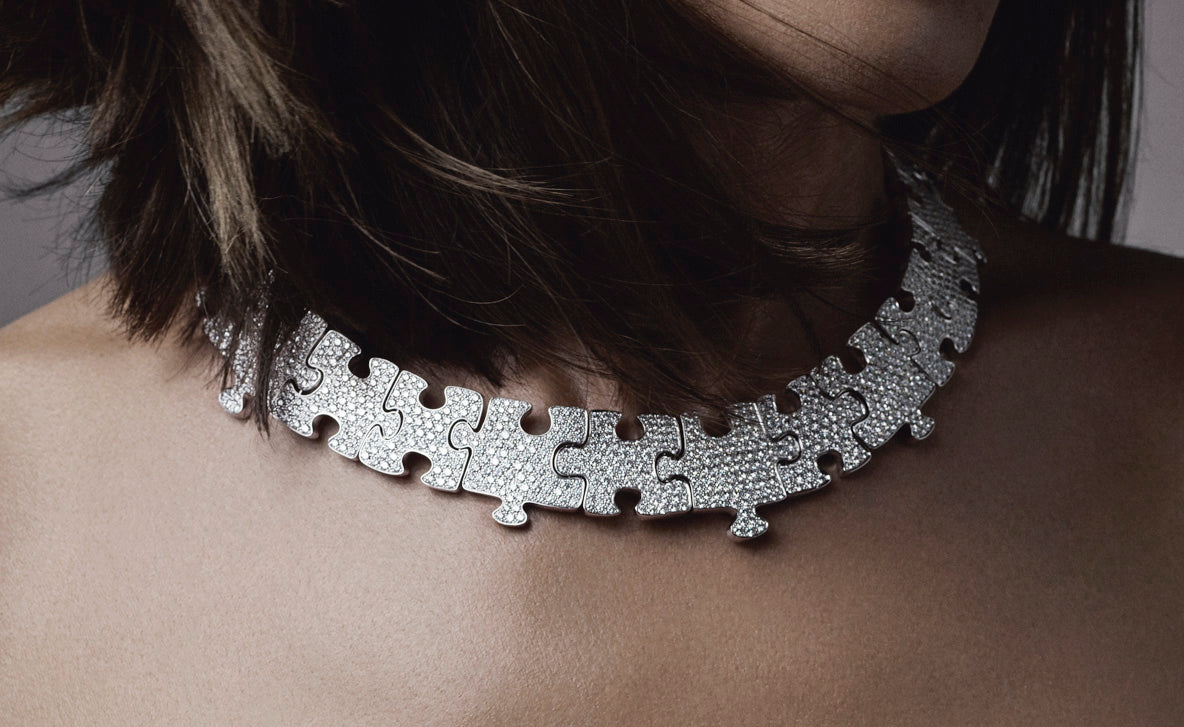 Life as a Puzzle
With Puzzle Collection, Caroline Gaspard demonstrates that can be a game. Each life pieces reserves its part of surprise; jewelry from Akillis too. Playful, tender and graphic, the pieces of the collection are offered as a statement, a precious way of telling them that they are this essential part that completes you.

Meeting with love, birth of a child, celebration of a bond : the milestones of a life are symbolized by the association of motifs with each other, like the eponymous game.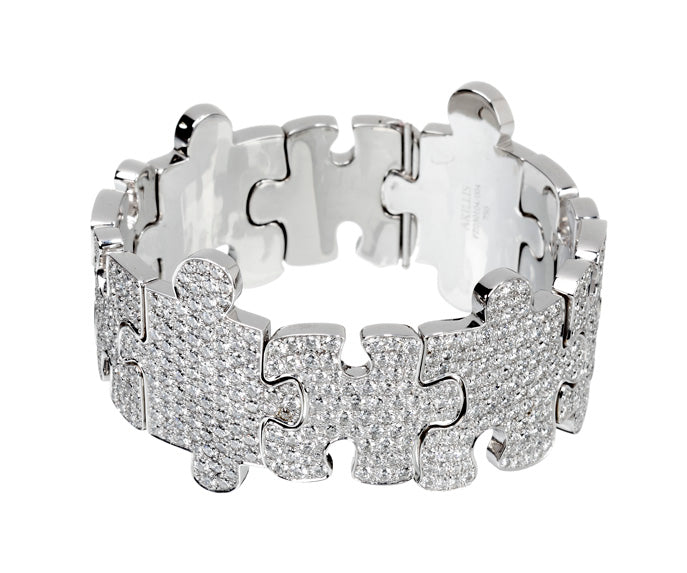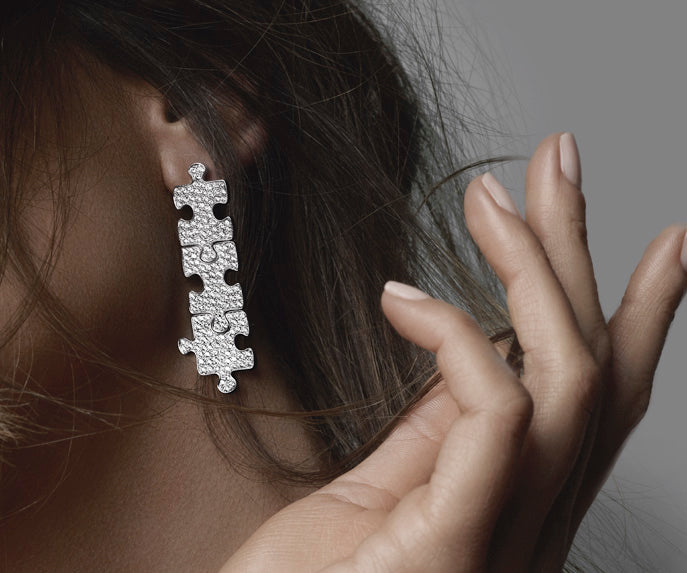 When the handmade perfectly matches the curves of traditional jewelry: The technical prowess of these exceptional pieces lies in the creation of each unique element that fits together.

Akillis' workshops guarantee the knowledge of the brand: Polishing, crimping, handmade, interlocking, all manufacturing processes respect the purest jewelry tradition.